CBFY Participates in United Way Kickoff
September 7, 2017 | Read Time: 1 Min. | Afterschool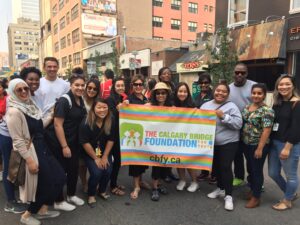 On September 7th, staff of CBFY participated in United Way's annual Kickoff where all types of different agencies funded by United Way came together to show community spirit.
It was great to see hundreds of participants as we all marched along Stephen Avenue. The march concluded with inspirational speeches made by United Way's CEO and Mayor Nenshi himself!
For more information about their Kickoff Campaign visit here.