Afterschool Program Series: NxtGen Junior High
February 9, 2018 | Read Time: 4 Min. | Afterschool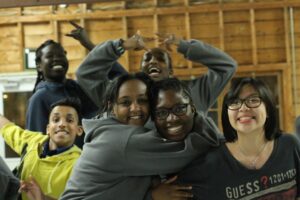 NxtGen Junior High is an exciting program for your teens to grow and build memories that will last a lifetime. We work on helping youth develop the skills to build on their confidence, form relationships and manage stress in a healthy way.
Teenagers face many social pressures and the need to fit in. Relationships can affect teens and managing this can be very difficult, while dealing with school work and growing responsibilities.
At NxtGen, we have created a space where youth can reconnect with their values and develop the skills to navigate social pressures. "The program gives students an outlet to express their feelings and voice their opinions about things going on in their lives," says Ali Fazal, NxtGen Junior High Facilitator. "Most students their age don't get a chance to speak and talk about the things they like and dislike." By building on their life skills, we see youth moving forward to take care of their wellbeing, and taking on greater challenges.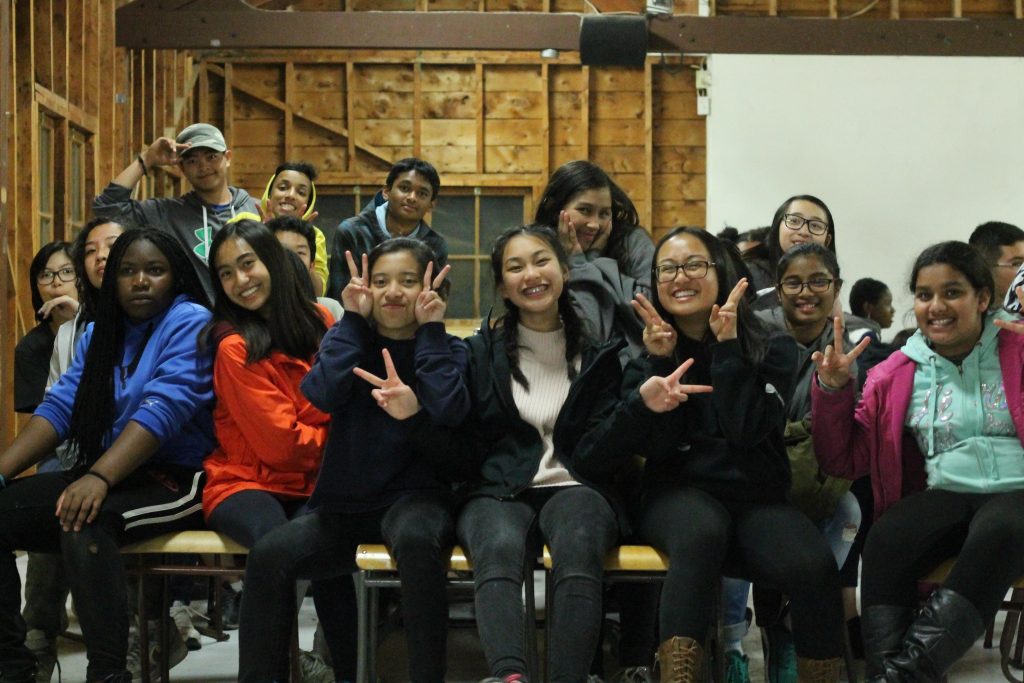 We understand that confidence and trust are built over time. In the program, we focus on team building activities so youth can get to know each other and the NxtGen Facilitators. Through these fun activities, youth learn to form relationships, expand their network and develop new social skills.
"Every week I can't wait to come to NxtGen. I made a lot of new friends I didn't know in my school." – NxtGen Junior High Youth Participant
NxtGen Junior High is a unique youth program because the topics that we focus on are chosen by the youth themselves. We provide them with the opportunity to reflect on things that are important in their lives in a safe environment. This can include, navigating social media, reaching their goals and managing their feelings. The activities we do are developed as part of a curriculum of life skills around The Circle of Courage model.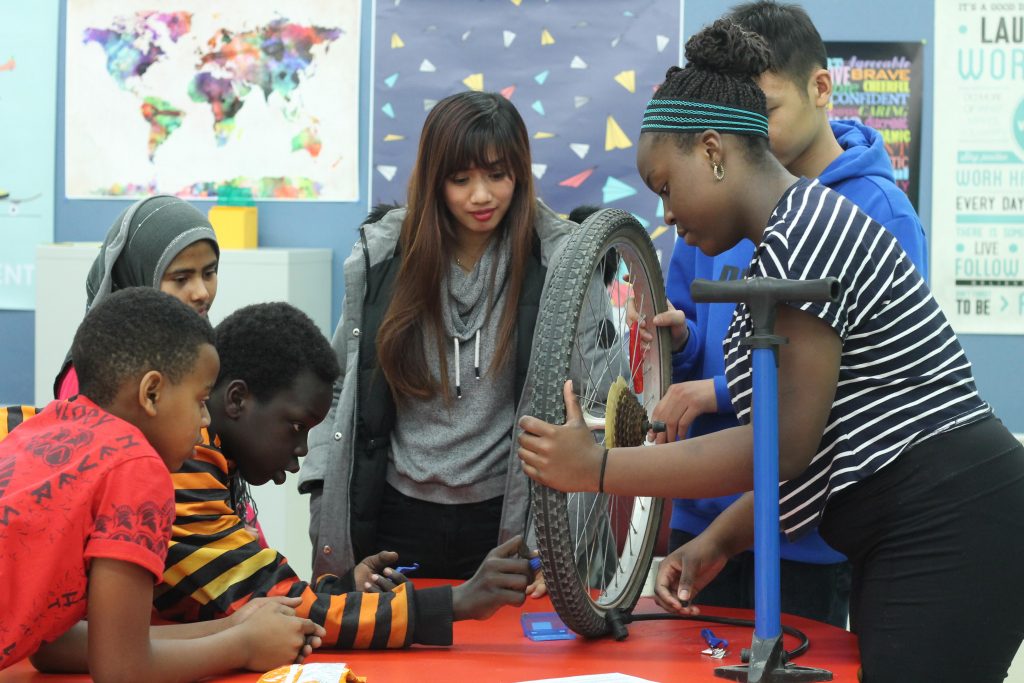 Junior high is a critical time for teens to build their identity and grow their confidence. At NxtGen, we bring the program outside of the classroom. Once a month, NxtGen youth from all across the city get together to do something fun. We have watched movies at the theatre, dressed up for a holiday potluck and had a swim night at the local recreation centre.
Youth also get the chance to join us on field trips. We have gone hiking and enjoyed the hot springs in Banff, explored the outdoors at camp and learned about dinosaurs at the Royal Tyrell Museum. We want to give youth the chance to expand their boundaries and explore the environment available to them.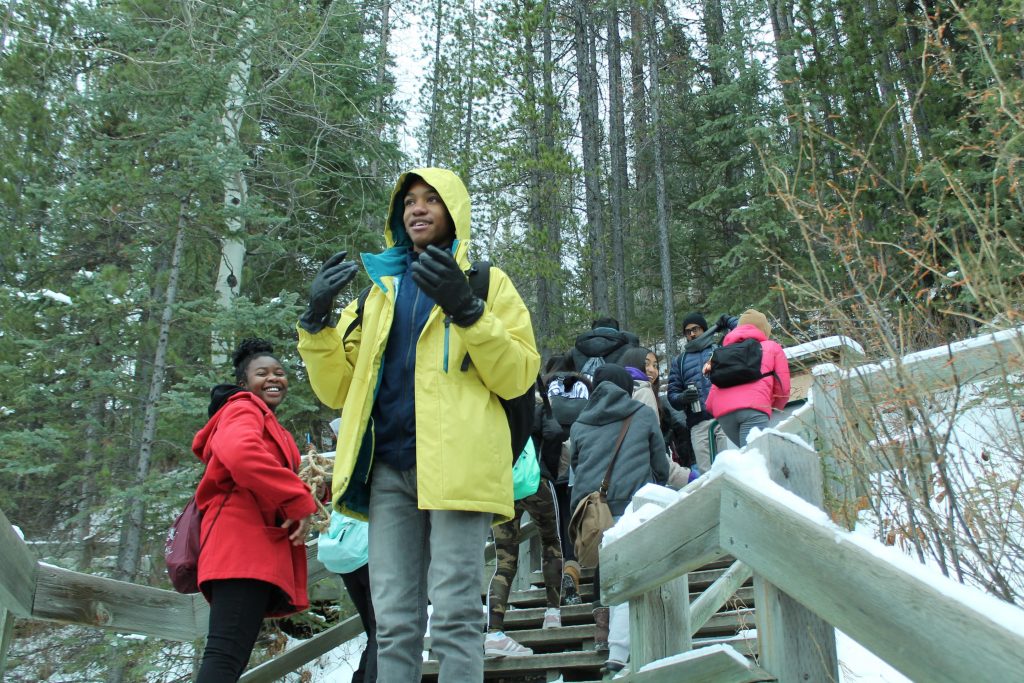 We help teens think about their success, wellbeing and relationships. They develop the ability to be adaptable to obstacles they face in life. Teens also experience and increase their understanding of generosity and appreciation for the things they have in life. Together, we help them learn their potential, so they leave prepared to take on new challenges that will benefit them in the future.
"The NxtGen Junior High Program provides a place for youth from all different walks of life to relate and build skills that empower them to be the best people they can be." – Rodney Noel, NxtGen Junior High Coordinator
---
The NxtGen Junior High Program is one of the many Afterschool Programs offered to children at The Calgary Bridge Foundation for Youth, including Bridge Club, NxtGen Homework Club and Homework Club. NxtGen Junior High is hosted in select schools across Calgary. If you are interested in registering your child for this exciting program please contact us at afterschool@localhost.
This article was written by Afterschool Program Coordinator, Jenai Lieu.