Albert Tsang – Volunteer of the Month – May 2021
May 10, 2021 | Read Time: 1 Min. | Volunteer of the Month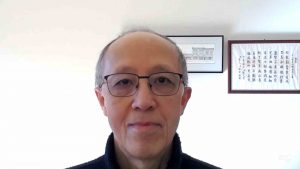 Albert Tsang has been volunteering at CBFY since 2019. He is selected as the CBFY Volunteer of the Month for May 2021.
Here is Albert's volunteering story:
"The service of volunteering is not an act of charity. It is an opportunity to count your blessing and give thanks for what you have received by helping those who come after you. As such, I have been in the journey of helping a Syrian refugee youth through St. Luke's Parish, helping out in Jump Math program at Belvedere Parkway School, participating in homework club programs with Immigrant Services Calgary, and currently with CBFY in individual student support as well as the RBC Youth Empowerment Program at John Diefenbaker High School. In all these services, I have been doing primarily math tutoring. To me, numerical competency is one of the key elements to be successful in this land. Strong numerical competency gives one purpose and confidence. I hope I can contribute to those who would use this service.
My name is Albert Tsang. I came to Canada 54 years ago from Hong Kong. I went to schools in Canada and have been blessed with the opportunities from this land. I found the service of volunteering rewarding and stimulating. I am looking forward to continue paying back what I got from this land" Albert Tsang.