CBFY Donation to United Way's 2017 Campaign
December 14, 2017 | Read Time: 1 Min. | Afterschool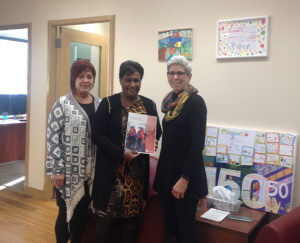 As one of the funders for our Afterschool Program, CBFY staff and children from the program were generous to give back to United Way for their dedicated support by donating to their campaign.
Our contribution will be helping United Way improve the capacity of agencies in Calgary by building and connecting an expansive network of partners who shares the common goal of creating a positive impact in our community.
Together we all unite and become Calgary!