CBFY Staff Appreciation Event
December 5, 2018 | Read Time: 1 Min. | Afterschool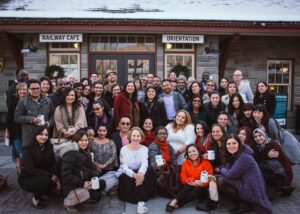 On Friday November 30th, CBFY held the Staff Appreciation Event at Heritage Park! Thank you to CBFY's dedicated and passionate team for all that you to do to serve our clients.
We celebrated with a delicious lunch, highlights from each program, and awards. Congratulations to our Service Excellence Award Winners and Service Awardees!
Wishing everyone a healthy and happy holiday season and great ventures ahead in the new year!