CBFY "Volunteer of the Year" Nomination
April 21, 2020 | Read Time: 1 Min. | Awards, Volunteer of the Month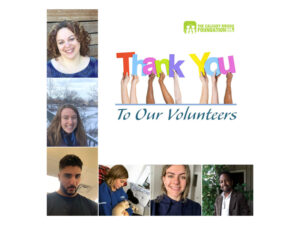 Every year, CBFY recognizes and celebrates our volunteers during the National Volunteer Week in April. This is the week to applaud Canada's 12.7 million volunteers. We would like to use this opportunity to recognize 290 CBFY volunteers who have actively supported the settlement and integration of newcomer youth and their families in Calgary. It has been easier for the organization to provide one on one and intensive client-centred services after engaging the volunteers, for example, our tutor volunteers are providing one on one tutoring support to the clients which cannot be imagined without the volunteers.
We also select an outstanding volunteer for Volunteer of the Year out of the nominations submitted by CBFY staff and present a glass award to the winner at the annual recognition event. Unfortunately, this year's volunteer recognition event was cancelled due to COVID-19 and we will announce the winner on Friday, April 24 via social media.
This year, the committee received 6 very strong nominations of volunteers who have shown exemplary volunteering commitment actively engaging with the clients-going above the expectation, volunteering for the community and signature events besides their weekly volunteering shifts, contributing more volunteer hours, etc. These are our nominees: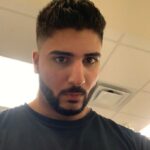 Armeen Rashidian: Armeen has been tutoring Math and Sciences to high school youth for the RBC Youth Empowerment Program of CBFY since October 2017. Armeen is a dedicated tutor and comes regularly on Thursdays and is well-liked and respected by the students. He is a great member of the tutoring team and has really added value to the program. He is committed to the students learning and is an excellent role model. Armeen who is doing a Bachelor of Biological Science at the University of Calgary has volunteered 163 hours so far.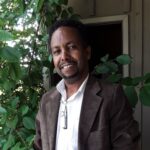 Daniel Araya: After spending almost 12 years as a refugee in Kenya, Daniel Araya came to Canada in April 2019. After meeting with an In-School Settlement Practitioner of The Calgary Bridge Foundation for Youth, Daniel found out that the organization has been working in the settlement and education sector for the young immigrants. Because of his background in education and counselling and related experience of supporting the educational development of the young people back in Kenya, he started volunteering with the organization since July 2019 at Kingsland Reception Centre of Calgary Board of Education where he explains the services and activities of the In-School Settlement Program to the newcomer families and youth. This volunteering provided him with an opportunity to learn Canadian workplace culture, build his confidence, support his family's settlement need in Calgary, meet fellow immigrants and refugees and learn diverse Canadian cultures. Daniel is so happy to be able to support fellow immigrant and refugee clients at the reception centre. He is so dedicated and passionate about helping newcomer youth and their families. As a result, he got the recognition of CBFY Volunteer of the Month for January 2019 and 2019 CBFY Volunteer of the Year Award. Daniel has recently started volunteering for the Eritrean community.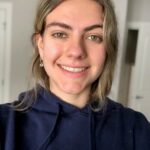 Grace Crysdale: Grace has been volunteering at Bridge Club of the Afterschool Program at Crossing Park School. Grace is always on time for the program and is ready to engage in any of the activities and games that are planned. She has a group of students who are low ELL students but she sticks with them throughout activities to make sure they understand and supports them with their work. If Grace knows she's unable to attend a program date she notifies me in advance and is very punctual.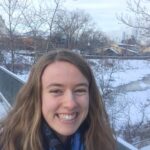 Kessa Den Hoed: Kessa went above and beyond her role as a Transitioning into Post Secondary Program (TIPS) mentor. Not only did she develop a positive relationship with the youth she was working with and provided all the resources about the post-secondary system, but she also left a valuable experience for her youth. In TIPS it is usually an option for the mentors to take the mentees on a campus tour, with that Kessa took this opportunity to provide a campus tour for her mentee in the places they were interested in. She took her mentee to two campuses and had the help of her friend that gave them a campus tour of MRU. In addition, Kessa also volunteered in our TIPS Ice Skating Event and developed other positive relationships with the youth. TIPS Youth Counselor was surprised when a week later Kessa sent her an email of excerpts she collected from various friends about their nursing experience and asked her to pass it on to the youth she was talking about who was interested in going into nursing. Kessa always communicated with me if there were any changes or any issues. She is a committed volunteer and always has a positive and insightful attitude.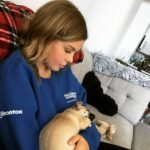 Meagan Carr: Meagan is an exceptional volunteer with the Mentorship Program of CBFY at Father Lacombe High School. She always comes on time and would sometimes stay late just to make sure that everything is clean and in order. She spends time getting to know the youth in the program, asking what they like, teach them new things and helps them with activities. Meagan blends in like a facilitator, she goes above and beyond with whatever she does. She provides so much support and would always share her ideas with the team. She would always encourage the youth to be themselves as well as to share their voices and talents. She has grown so much in the span of 6 months that she has been volunteering with us. The youth loves her and so does the staff that works with her at Father Lacombe High School.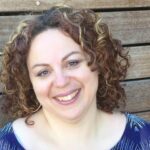 Melissa Maxwell: Melissa started her volunteering journey at CBFY as an Administrative Assistant for the Mentorship Program and has currently been volunteering for Bridge Club of the Afterschool Program at CJF Scott. She has made a great impact on the Bridge Club Program since then. Melissa works with the Div 1 group, and they are a very busy, and energetic group. Melissa supports the group by helping to keep students on task and give them extra attention during activities and homework time. Melissa goes above and beyond to try to learn her students' names and build relationships with them. She actively seeks feedback from me and is constantly trying to improve her performance. Melissa is always engaged during program times and has been leading activities with a group of 6-8 students. Melissa is always punctual and often chooses to stay for the pre-meeting and debrief time after program to be engaged with the facilitator team. I have been very impressed and thankful for Melissa's dedication and passion for our Bridge Club program.
On behalf of all our staff and clients, we thank all our volunteers for their incredible support and benevolence.
To learn more about Volunteer opportunities at CBFY, please visit Volunteer Resources Program.