CBFY's Staff Appreciation Lunch
November 27, 2017 | Read Time: 1 Min. | Afterschool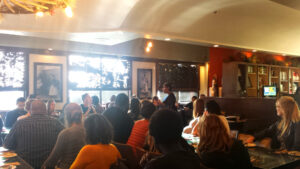 What an eventful Friday it was!
We celebrated our Staff Appreciation Luncheon at the delicious Brazilian Barbeque restaurant, Gaucho, where more than 65 members of our big family joined.
CEO, Umashanie Reddy made an inspiring speech at the beginning about teamwork and how CBFY would not be where it is today without the dedicated support of our staff. Her speech concluded with an award recognition to a handful of our staff members for their years of service at CBFY.
The following staff members were awarded with:
5 Years of Service Certificate:
Leon Shum
Rodney Noel
Urick Manoo
Sylvia Huynh
Yan Ling Wu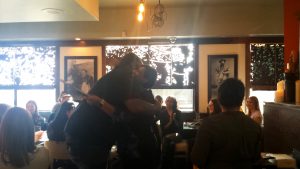 10 Years of Service Award:
Sonia Sehgal
Sandra Jimenez
Sarosh Rizvi
Norma Herrera
Xiao Chen
CEO Excellence Service Award:
Catherine Clark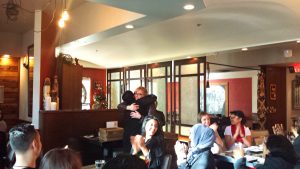 The luncheon was filled with laughter, mingling and delicious food. CBFY truly would not be where it is today without the hard work and dedication from our amazing team members. Congratulations to our award winners, and a big thank you to everyone in CBFY!