Fady – Volunteer of the Month – February 2022
March 2, 2022 | Read Time: 1 Min. | Inspiring Stories, Volunteer of the Month, Volunteers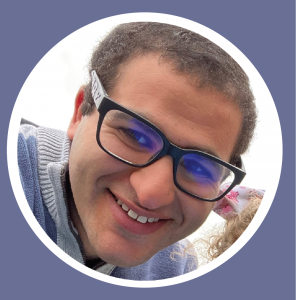 "My name is Fady, and I am in my final year of Bachelor of Education (B. Ed.) at the University of Calgary. I immigrated to Calgary 12 years ago and it was intense transition from improving my English and cultural shock from Middle Eastern lifestyle to a western culture. It was a tough but an eye-opening journey as I experienced life changing circumstances from getting to high school then doing BA in Economics then coming back to University to do my B. Ed.
I began volunteering with CBFY in September 2020, mentored two students in TIPS Program, tutored two grade 7 students for Science, and got involved in the Mentorship Program in James Fowler High school for fall 2021.
Throughout my journey, I am blessed to take part where I reflect my past life as a new immigrant which motivate me to really help immigrants and refugees to know about life transitions, support in overcoming English barrier, and promote self-esteem throughout the life changing journey.
Thanks to all the amazing CBFY staff and colleagues for the hard work to support settlement and integration of newcomer youth. I am grateful to keep growing as an individual and build up my passion so I make positive impact in the community. I will do my best to keep serving and contribute in making better lives for everyone ????".