Happy Calgary Pride 2019!
September 2, 2019 | Read Time: 1 Min. | Events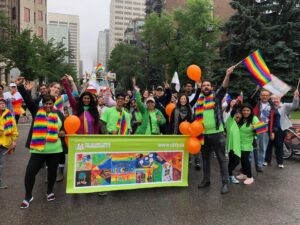 This Sunday CBFY joined thousands of marchers in celebration of diversity and love. We danced our way through Calgary city centre alongside youth being proud to support and promote equality and acceptance of Calgary's LGBTQ community.