Prempreet Brar-Volunteer Of The Month-July 2022
September 16, 2022 | Read Time: 1 Min. | Volunteer of the Month, Volunteers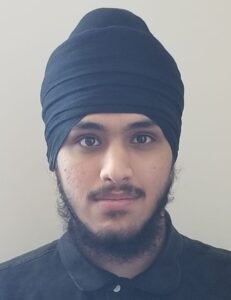 "I'm Prempreet, and I am a computer science student going into my third year of university. My parents immigrated to Canada in 1994. I was born and raised in Calgary and have lived here my entire life. I first heard of CBFY through its Afterschool Program at my high school, and after researching the organization and what it did, I knew I wanted to be a part of it. Having parents who relied on free resources to help them with their transition to Canada, I knew firsthand just how beneficial the CBFY's programs really were.
I began volunteering in July 2020 with the CBFY's One-on-One Tutoring Program, and I have been fascinated by every student's unique story and dedication to achieving educational success. In addition, it has been amazing to see every student grow as the sessions progress. I remember my first student needed help with Math, but by the end of the semester, his classmates were going to him for help with all their questions, and his confidence had skyrocketed. Even though my role as a volunteer is to teach others, I have also learned a lot, such as how to better communicate, listen, and be patient with others.
Outside of my volunteering activities, I work as a software developer intern at a local company; my future career aspirations are to work as a computer science instructor, teaching both young and mature students how to code. I am incredibly grateful for this opportunity to mentor and teach young students, and I cannot wait to continue my journey with the CBFY in 2022 and beyond" Prempreet Brar.