Tanit Reyes – Volunteer of the Month – August 2021
August 9, 2021 | Read Time: 1 Min. | Volunteer of the Month, Volunteers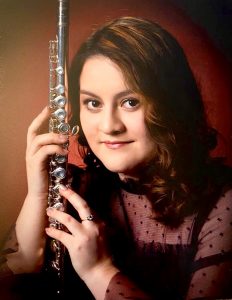 Volunteer of the Month: August 2021
Tanit Reyes is selected as CBFY Volunteer of the Month for August 2021. Here is Tanit's volunteering story:
"My name is Tanit Reyes. I recently graduated from high school with a full IB diploma, and I am now planning to start my university studies this fall. I was born in Quito, the capital city of Ecuador. When I was 9, my family and I immigrated to Canada. My parents wanted to give me better opportunities and an environment that would nourish my potential. I witnessed their struggles and their successes. Even through my fear, I learned to be independent, confident and courageous. I received so much support from my parents and from my educational institutions throughout the years. I was never alone. When I learned about the CBFY One on One Tutoring Program in 2020, I jumped at the chance to become a volunteer. I saw this as an opportunity to show my gratitude for everything I received years ago as a newcomer to Canada.
My goal was not only to help students develop their academic skills in multiple disciplines, but also to make them feel welcomed to Canada. Having to balance school work while also learning a new language can be incredibly frustrating. I experienced this myself. The only way I overcame this was by surrounding myself with people who encouraged me to improve. I wanted to be this encouraging force to my students. I can honestly say that my tutoring sessions with them were the best part of my day. It was inspiring to see hope and gratitude in the eyes of our future generations. Their perseverance and ability to trust me were a vivid reminder of the beauty of humanity. This experience reminded me of the values I cherish the most. I feel honored and grateful to have been part of the life of newcomer youth through The Calgary Bridge Foundation for Youth. I hope to continue contributing to our multicultural society" Tanit Reyes.