Youth Conference Poster Contest
December 3, 2019 | Read Time: 1 Min. | Events, Mentorship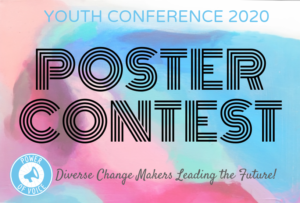 We invite Mentorship students to participate in the Poster Competition for the CBFY Youth Conference: The Power of Voice 2020.
The conference theme is Connecting Cultures, Empowering Minds.
Your task is to create a poster based on this theme. Feel free to use your imagination, and interpret the theme in your own way. You can either hand draw the poster or create it on the computer. Make sure you follow the guidelines.
Submit 1 poster illustrating the above theme (The Power of Voice and/or Diverse Change Makers leading the future!) by January 24, 2020.
Must be vertically drawn on 11 x17 paper and follow the colour scheme on the poster guidelines (scan the QR code below for full details).
The poster must be given to your coordinator or counsellor or email to Tasneem at tzaman@localhost.
Competition is open to all registered youth in Mentorship, NxtGen and/or RBC programs.
Click here to learn more.