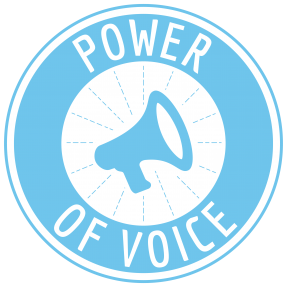 With great regret, we need to inform you that the conference HAS BEEN CANCELLED due to concerns with COVID-19.
The health and well-being of our youth and staff are CBFY's top priority and will be postponing the PoV2019 conference until further notice. 
The Mentorship Program is excited to host the 5th annual Youth Conference, Power of Voice 2020.
#PowerofVoice | #PoV2020 | @yycbridge
This year's theme is "Diverse Change Makers Leading the Future!". The purpose of this conference is to create a platform where newcomer youth understand how to use their diversity to make an impact within their identified communities.
Newcomer youth can oftentimes feel disconnected and lost and may not recognise the power of advocacy that they have within themselves. These feelings, along with other barriers they face, often give newcomers the impression that they cannot do anything to change their circumstances. The importance of putting on a conference such as this, especially showing racialized leaders in the community, gives newcomer youth a chance to realize the potential of lending their voices to advocate for and influence change around them.
The conference is set to achieve this by hosting a series of workshops and cultural performances geared toward empowering newcomer youth use their diversity in making change. The sessions will be highly interactive and will give youth the opportunity to discuss issues such as Activism through Art, Gender and Identity and Community and Leadership. Youth will have the opportunity to listen to empowering guest speakers who have experienced some of the same fears and succeeded in Canada.
Join us and hundreds of others youth for a day of celebrating diversity, relationship building and gaining tools to lead effective change and make an impact in your community.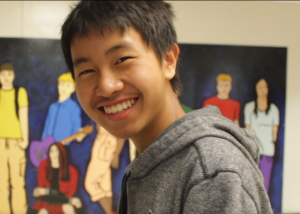 Congratulations to Chris Tandyo from St. Francis high school for winning our Poster Competition contest. Chris amazing drawing will be featured in all Youth Conference 2020 communications.
Here is what Chris shared with us about his passion:
Why do you draw? Because I want to create something out of nothing. I don't draw to make a picture on the paper. I draw to make the paper go away and transfer the audience to a new world.
What do you like about it? How does it make you feel? This is maybe a bit dramatic, but for me creating something out of nothing is the best feeling in the world.
Are you going to ACAD to pursue your dreams? I'm going to Sheridan College which is another art school down in Toronto! I am super excited about that.
Do you plan on making a living drawing? Yes, I hope so. Because I believe that if you love what you do, you'll never work a day in your life. I would love to make people relate to me through my creation.
Stay tuned for our registration dates and make sure to register early for your chance to win! If you're still not convinced, check out the awesome time we had last year below…