Introducing Our New Director Of Programs
July 11, 2022 | Read Time: 1 Min. | Inspiring Stories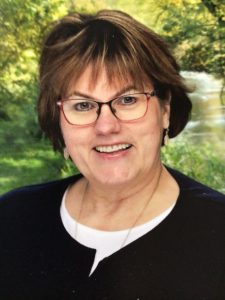 The Calgary Bridge Foundation for Youth is excited to introduce Lorraine Kinsman as the new Director of Programs, effective July 4th, 2022.
Lorraine Kinsman has recently retired from the Calgary Board of Education, following a 33-year career as an educator. Serving as Principal for 18 of those years, she opened both Cranston and Eric Harvie Schools, both brand new K – 4 centres of learning, over the course of her career in education she was recognized as Canada's Outstanding Principal in 2014.
Lorraine is also a sessional instructor in elementary education at St. Mary's University in Calgary. She holds two M.Ed. degrees, one in Leadership from the University of Calgary, and one in Elementary Reading from the University of Alberta, in addition to her B.Ed. She was part of the authoring team for the Math Makes Sense (Pearson) series and served as Co-Chair of the Women in Leadership Committee, ATA Local 38. She has presented at numerous conferences, including U-Lead 2022, focusing primarily on peace education and early literacy practices.
Lorraine held a leadership role with the Calgary Young Writers Conference for almost 30 years and has been an ardent supporter of the Roots of Empathy Program in her schools for 17 years (five of her grandchildren were ROE baby teachers). Lorraine has been married for over 40 years – she and her husband, Mike, enjoy many grand adventures with their five children, seven grandchildren and their current golden retriever, Hudson.