James Fowler High School – Conversations Over Dual Language Books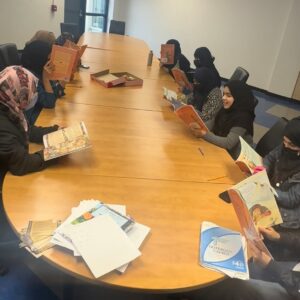 Celebrating a 'Girls Conversation Club' at James Fowler High School connecting & sharing over Pashto and Farsi dual-language books donated by 'Books Beyond Borders' 😊 Building confidence, oral & written language skills as well as friendships!
This is a focused, intentional approach to developing collaborative relationships that will support newcomer youth using literature in myriad ways. Huge appreciations to 'Books Beyond Borders' for donating these beautiful dual-language books!